Ceremonial Cacao: Perfect Companion on Your Journey to Yourself
Cacao is a wonderful plant with outstanding medicinal properties beneficial for body, mind and soul. In my cacao ceremonies, I invite you to let this powerful plant support you in your inner processes. Ceremonial cacao opens our heart, stimulates our body and mind and allows our soul to come to rest – like an embrace from within.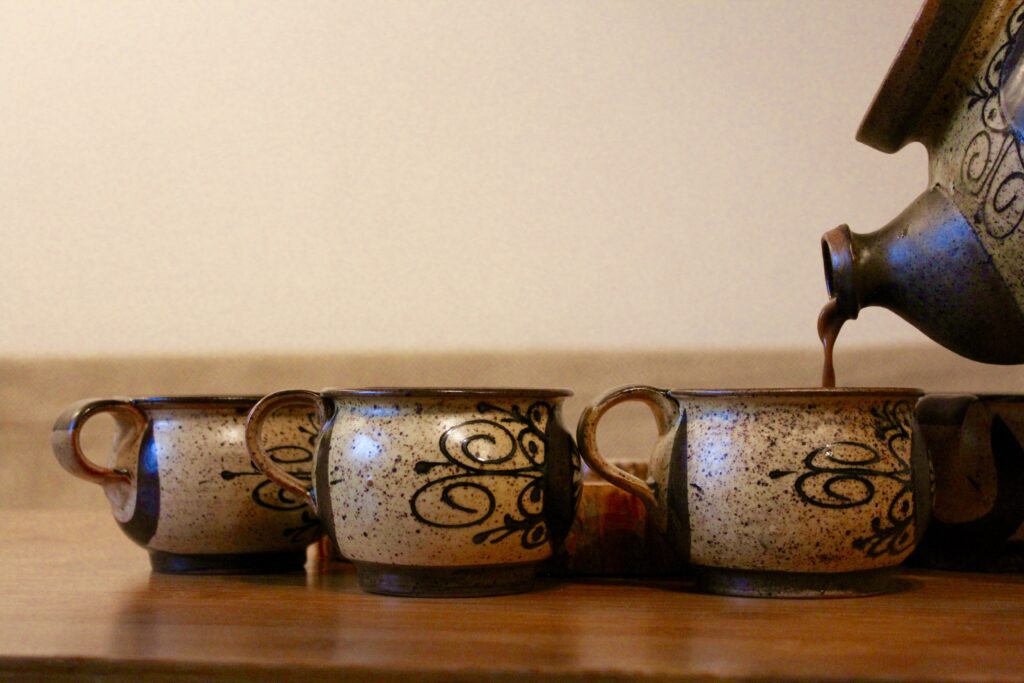 What Is a Cacao Ceremony?
Curious, but unsure what to expect from a cacao ceremony? Here you can find answers to the most frequent questions about cacao ceremonies:
Next Cacao Ceremonies
I currently hold all my cacao ceremonies in German. If you're interested in joining a cacao ceremony in English, get in touch and I'll be happy to set it up.
Your Own Cacao Ceremony
Fancy experiencing or organising your own cacao ceremony for a group of friends or colleagues? Then don't hesitate to get in touch. I offer a wide range of cacao ceremonies in German or English, including single and group ceremonies, online and live events. I'm looking forward to guiding you through your journey with cacao!
PS, I also include cacao ceremonies in the yoga retreats I organise with my friend and colleague, Carmen. Embedded in a carefully planned programme and the powerful surroundings of the yoga retreat, these cacao ceremonies invite you to a particularly intense experience.