About me
Namasté! I'm Eva,
your coach for holistic health with yoga & cacao,
your guide on your journey to yourself,
space holder, bridge builder, nature lover,
eternal student of life…
Nice to virtually meet you here. On this page, you can learn more about me and my personal and professional journey. Follow me on Instagram to gain deeper insights into what I do.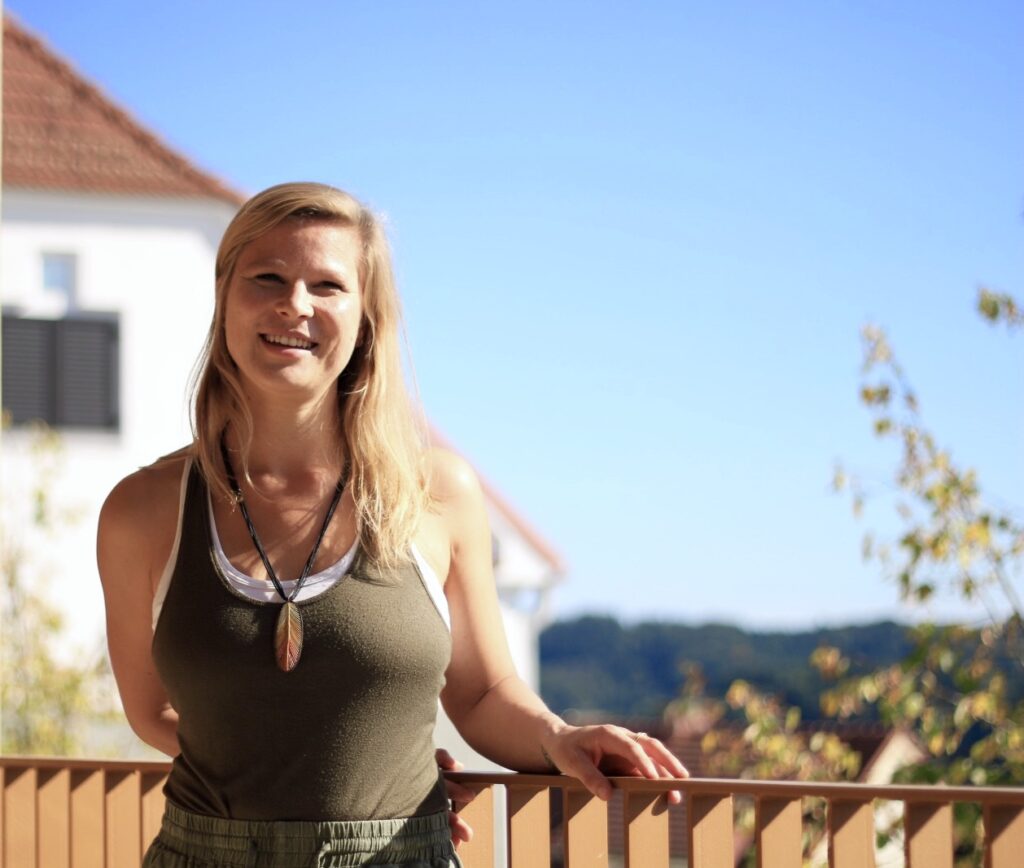 In a nutshell (facts about me)
Eva, 28
Nomad at heart
Student of life
Certified Hatha yoga teacher (YTT200 certification according to Yoga Alliance)
Qualified mental and mindfulness trainer
Qualified burnout prevention trainer
Space holder & guide on your journey to yourself
Originally from the green heart of Austria (Styrian Volcano Land)
At home in the world & in me
Feeling happy when being in nature
Favourite asana: peaceful warrior
Favourite drink: cacao – what else?
Favourite dish: veggie lasagne
Favourite place to be: Gleichenberger Kogel
Favourite season: autumn
My motto for my work & encounters with other people:

"There's nothing wrong with you that needs to be fixed. There's something right with you that needs to be uncovered."

(Christopher "Hareesh" Wallis)

My dharma (purpose in life): building bridges
Currently focusing on: yoga, yoga retreats, cacao ceremonies
Long version (my journey towards holistic health)
I'm a nomad at heart, originally from and currently living in the green heart of Austria. Between leaving my home country and returning to the Styrian Volcano Land, I have lived in 12 different places in 7 countries spread over 2 continents. Many additional stops on the way complete the fabulous journey I can call my life.
So many years have I been travelling the world and experiencing life – and will probably continue doing so forever. So many things have I learned already and yet there is so much more to discover.
For as long as I can remember, I've been involved with a wide range of topics related to holistic health. It all started with a profound interest in nutrition, wholefood cuisine and physical fitness. Yoga then opened the door to further, deeper aspects of health for me and I realised that our thoughts and emotions, our soul and ernergy also want to be perceived, healed and integrated.
It was this realisation that led me to train as a coach for integrative nutrition, and also become a certified mental and mindfulness trainer, as well as a certified burnout prevention trainer.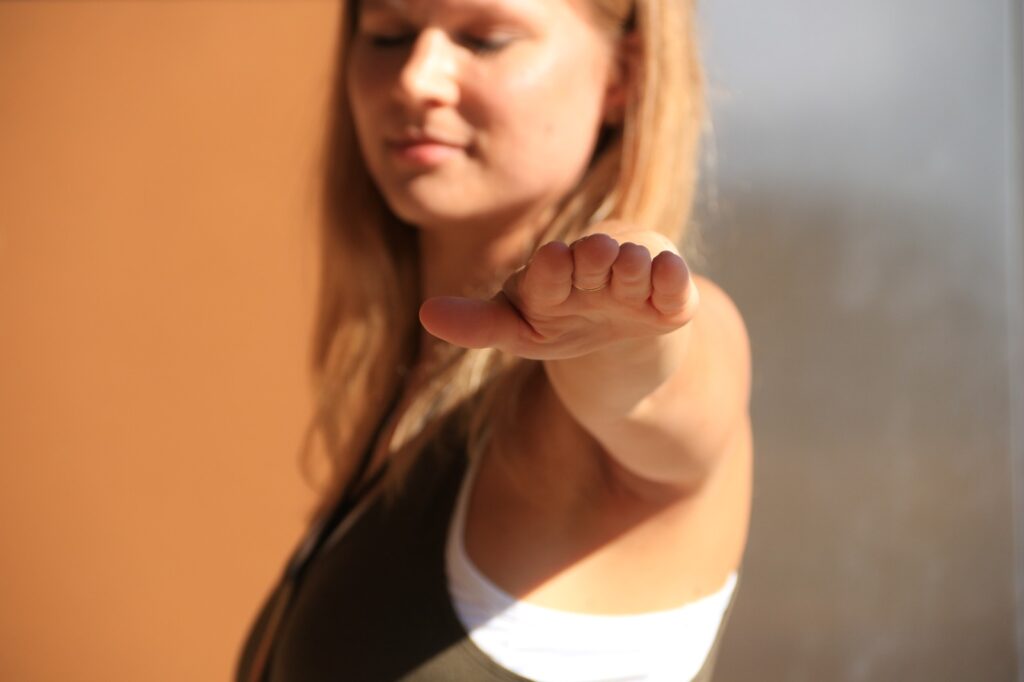 Over the years, I've built up profound knowledge and gained extensive experience in various areas of holistic health, healing and lifestyle which I now pass on in my profession made vocation. And I keep learning in order to combine new and old knowledge and to be able to support you in the best possible way.
I think that holistic health is our natural state of being and would love to accompany you on your own personal journey back to this state of well-being. I'm there to hold the space for you and help you experience and integrate all parts of yourself in order to achieve and maintain your health on all levels.
I see it as my personal mission (dharma) to build bridges. Bridges between different approaches to holistic health and healing, bridges between different cultures and traditions, bridges between modern methods and ancient wisdom, bridges between the different aspects of our being – body, mind, soul and everything else we are…
I get guidance for my work from the following motto: "There's nothing wrong with you that needs to be fixed. There's something right with you that needs to be uncovered" (Christopher "Hareesh" Wallis). What is it in you that wants to be uncovered? I invite you to join me and find out.  
Currently, my work focuses on yoga classes, yoga retreats and cacao ceremonies. However, my offer is contsantly evolving, as are my knowledge and my experience. To keep up to date with my latest projects and upcoming events, subscribe to my yoga & cacao newsletter.
Trainings and further qualifications (selection)
2021: training as a certified burnout prevention trainer, Akademie sinnesschmiede, Graz
2021: ceremonial cacao training, cacaoloves.me
2021: training as a certified mental and mindfulness coach, Akademie sinnesschmiede, Graz
2020: Foundations of Tantrik Yoga, Tantrika Institute
2019-2020: training as a certified coach for integrative nutrition, Institute for Integrative Nutrition, New York
2019: diploma "Vegan nutrition", Alfa Academy, Playa del Carmen, Mexico
2018: training as certified Hatha Yoga Teacher according to International Yoga Alliance standards, Ravvi's School of Yoga, Protaras, Cyprus
2017-2019: European Master of Tourism Management (MSc), University of Southern Denmark, Faculty of Economics, Ljubljana, University of Girona
2014-2017: Media and Communication Consulting (BA), FH St. Pölten (incl. semester abroad in Brussels)
2010: training as a certified cardio instructor, Academy for Health & Movement Culture saluto aesthetic
2008-2012: HLW Feldbach, key area: health & social